by Edward McClelland, Slate.com
The Mascot Hall of Fame, which opened the day after Christmas in the industrial village of Whiting, Indiana, is a surreal sight both outside and in. The hall is located just north of an oil refinery spewing flames from its chimneys and just south of some railroad tracks occupied by boxcars blocking the view of Lake Michigan. On a late December day, it's the only splash of color in a gray vista of lake-effect clouds and refinery smoke. Just outside the front doors, Mr. Met fields a baseball atop a red conversion van labeled Mascot University, and the Phillie Phanatic flashes the victory sign beside a park bench.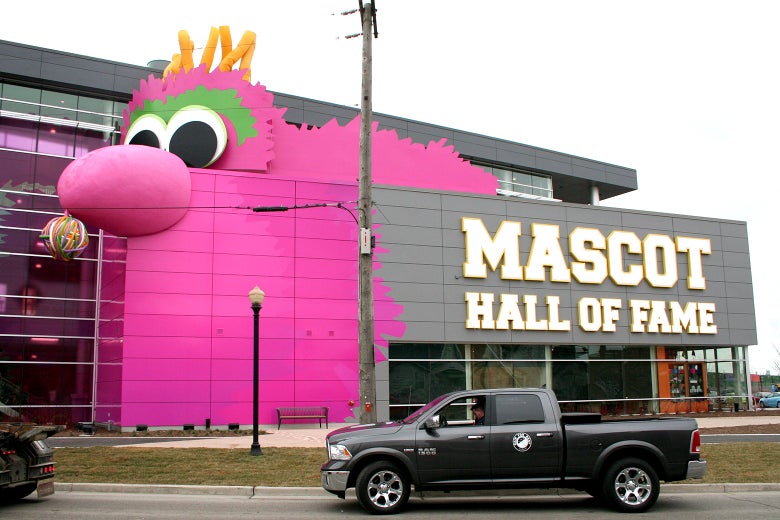 Inside the front doors, the inflated heads of Hall of Fame inductees dangle from the ceiling, like decapitated Thanksgiving floats. There's Sluggerrr, the Kansas City Royals' lion with the sea monkey head; Ohio State's Brutus Buckeye, the only edible, non-sentient member of the hall; and Benny the Bull, of the hometown basketball team (in Northwest Indiana's Calumet Region, sports loyalties are attached to nearby Chicago, not Indianapolis).